A Great Autumn
What a great autumn we are having with plenty of rain (too much at once sometimes) and warm conditions that promote good grass growth.
The downside to that is the potential for facial eczema and parasites to get out of control. You will need to ensure that you have good preventative and management measures in place for these.
We are nearly through the bulk of the pregnancy testing work. Our average empty rate is 11.2%, ranging from one farm at 0%, and the highest at 33%.
If you haven't already done so, please book in your pregnancy testing as soon as possible. Be aware that we can't "age" now as it is too late unless you put the bulls out late.
You will have heard about the big cull of cows planned due to M bovis. Our hearts go out to the farmers affected by this. The good news is that we still don't have M bovis in Northland.
We are pleased to welcome Demi Presling-Cook to our team – Demi is a Rural Animal Technician and Vet Nurse . You will see Demi out and about with our farm vets helping with some jobs.
Herd Parasite Treatment
With the high parasite challenge again, this is a season where we would strongly recommend whole herd worm treatment. By reducing the effects of the high larval challenge cattle are facing at present (both appetite depression and immune response effects), you can expect to see improved weight gain and better production if you treat the whole herd.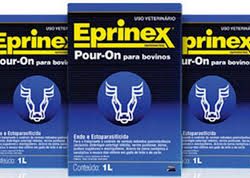 If you are planning to milk into May, using Eprinex on your herd now will help  maximise autumn production.
In talking with farmers we are aware that there is a lot of confusion about just what to drench with, and when. The market is now awash with "generic" drenches of all types, prices and varying quality. You tend to get what you pay for, and price per head is not the main factor you want to consider!
We are happy to help clarify what to do and when, and will help you work out a drench plan for your situation.
RVMs
RVM (Restricted Veterinary Medicine) consults are now in full swing. These are done in conjunction with your Milk Quality consult. If you are planning on a town day, phone us to see if you can book your annual consult while in town.
For best value  please bring with you:
A copy of your Herd Test Summary Part 3 as part of the Milk Quality consult .
The number of clinical mastitis cases last season, and what months they occurred in.
The number of lame cows (not just those that got antibiotics) .
Please be aware that due to the drive to reduce antimicrobial resistance there are changes to the drugs that we can put on your RVM.
Our aim is to work on preventing disease through improved management rather than using antibiotics "at the bottom of the cliff". As vets, we have the training, skills and experience to assist you in formulating "Best Practice" management approaches for the problems on your specific farm.
Please book in soon for your RVM consult.
Trace Elements
With the better season we have yet to see many cull cow copper levels. Levels in the autumn  are likely to halve by calving, if unsupplemented, so now is the time to see where your herd sits.
If you are sending culls to the works remember to check copper levels first.
Check young stock for trace elements. We are seeing more copper deficiency lately. Copper is essential for good growth.
Live cow liver biopsy is the most reliable source of this information. Bloods can be wrong in up to 35% of cases, but with potential Facial Eczema  issues at this time of year , it is essential to do bloods to check for liver damage before supplementing with copper.
Serious damage can occur if you give  copper when there is already  damage from facial eczema.
Young Stock
The warm wet conditions continue to be perfect for larval survival, so treating young stock for worms is critical. For reasons of increasing drench resistance, make sure you use a combination product – i.e. Eclipse pour-on, or Matrix oral in replacement stock.
Don't forget to check their copper status, as copper is essential for good growth!
Body Condition Dry Off Targets
Cow condition is one of the big drivers of reproductive performance and production.  Body  condition score at calving, and the rate and degree of BCS loss post calving are a critical part of that.
Achieving  – or at least getting closer to BCS targets is one of the big challenges  – a little easier this year than in dry seasons.
With herds (hopefully) drying off in April or May, now is the time to assess condition score and ensure your herd BCS is on target for optimal production and reproduction next season. In conjunction with your feed budgets, this is critical information required to plan your dry-off dates so body condition score targets are met.
Body condition score (BCS) at calving is a vital influencer of milk production and reproductive performance in dairy cattle.  A cow that calves at BCS 4, on average will produce 15 kgs of milk solids less and cycle on average 8-10 days later than a cow that calves at BCS 5. The lost days in milk from cycling later results in a further loss of 15-20 kgs of milk production the following season.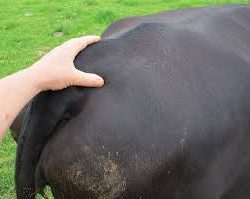 The optimal BCS at calving should be 4.5-5.5/10 with all heifers and 1st calvers above 5/10 if possible.
Due to the increased demands of the foetus and udder development during the late dry period it is difficult to put weight on cows at this time. Further, cows put on body weight up to 20% more efficiently during lactation compared with the dry period. These two facts make it a preferable option to increase BCS now and maintain it as close to the optimal calving BCS as possible.
This autumn, whether still lactating or already dried off, give your cows every chance of reaching important BCS targets by using Eprinex (still the gold standard in worm control in adult cattle). Whether it is a selective treatment of lighter condition cows, or whole herd treatment to take full advantage of the demonstrated production gains, you will know that you have made a wise decision to prepare your herd for next season.
Click here for a table (from DairyNZ ) showing how much time is usually needed to get condition back on cows.
Score your herd in the next week, or get one of our farm vets to do it for you.
Fuel For Performance
Did you know that feeding your working dogs like athletes could result in fewer injuries and keep them working for longer?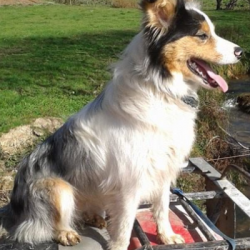 Working dogs are running up to a half marathon a day and just like human athletes, we should focus on their nutrition to optimise performance and reduce fatigue.    Having said that, dogs need "fat loading" rather than "carbo loading" and this should be started at least 8 weeks before peak season for best effect. Working dogs don't just need a high fat diet, they need specific levels of high quality protein, below which they are 8x more likely to injure themselves.  Chicken and egg are the highest quality proteins while cereal and vegetable proteins are not well digested by dogs.
Home kill is high in fat and protein, isn't that  adequate?
While home kill may provide fat for energy and protein to reduce injuries, it will not provide all the extra nutrients needed for total body health. Gastrointestinal disease, joint issues, and skin or ear infections are common in working dogs. All these systems can be supported by premium diets which reduce down-time and keep our dogs in the field for longer. Other benefits to premium nutrition include
immune support – resulting in better responses to vaccinations in puppies and better disease protection in puppies and adults;
heart health – specially important in Huntaways, prone to "flabby heart";
body condition – to keep the weight on your dogs for extra reserves and to keep them cool in summer and warm in winter;
brain support – for smarter, more trainable puppies which may reduce behavioural issues seen in adult dogs;
dental health, which lessens the chance of mouth, liver, kidney and heart infections.
Premium working dog diets, such as Eukanuba  Premium Performance, are tailored to meet the needs of working dogs to give them fuel for performance, reduce the chance of injuries and keep them in the field for longer.
Dr Justine Alley