Daffodils Are Not The Only  Things Emerging This Spring
As we start to welcome Spring and warmer weather, so too do the parasites that have been hibernating in the guts of your calves over the winter. We still don't know the cues that worms use to know when to awaken but we do know that they start emerging from the stomach lining at about this time of year causing gut   damage, loss of appetite and poorer growth rates.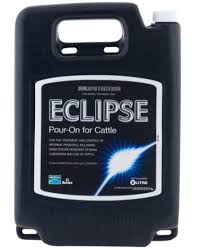 The stomach worm,  Ostertagia, causes the most gut damage, but in calves under 15-18 months of age a mixed infection with Cooperia also is highly likely.
Once the parasites emerge from hibernation within the gut they start mating and producing eggs. These eggs exit the calf in the dung where they hatch into larvae and, over time, can heavily contaminate your pasture. It's a tactical move to drench calves early in the season in order to kill these hibernated worms and therefore prevent heavy contamination of your pasture.
There will be larvae on the pasture from the previous season that have survived the winter that, unfortunately, you can't do anything about and regular drenching throughout the season is usually necessary. Never drench a mob and move them to a new paddock. There will always be a few worms that survive a drench and produce larvae that contain this survival gene – you don't want a new pasture full of these. The old pasture will still have larvae on it that don't contain this gene, so leave your calves on here for a few days to mix up the gene pool before you move them on.
When worms start emerging from the gut lining, the calf's own immune system works hard to try to eliminate the parasite from the gut. Parasites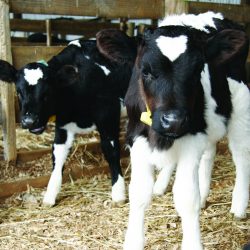 have been  evolving for millions of years to live in this environment and so they are good at evading the body's attack. The immune system has to work hard and long and, in order for the immune system to function properly, it requires protein and energy. If feed is tight, and the animal requires protein and energy to grow, as well as to mount an immune response, growth rates can suffer. Don't forget that you're   aiming for your calves to be 60% of their adult body weight at 15 months of age (mating). Calves that hit these targets have greater longevity in the herd, produce more milk in their first two lactations, and are more likely to conceive.
Being free from disease (BVD/worms etc.), having adequate copper, selenium and B12 and, most importantly, good quality feed means a healthier, productive future herd. (Thanks to Merial for the use of this article)
Mating Success
With mating nearly upon us, that needs to be the major focus for the next 12 weeks.
By now you should have the cows tail-painted and be recording the number of cows, and their IDs, as they come on heat. You need to have at least 80% of the herd cycling by the start of mating. For a 300 cow herd that is 12 cows a day every day from now until mating starts. (ie 4 cows/day/100 cows in herd) The further behind on that target your herd is, the more aggressively you will need to treat it.
If you go once a day for the lighter cows to get them cycling, that should have  happened  by now – a couple of weeks before mating is too late to have good results.
When treating non-cyclers, early treatment is most profitable. By early, we mean one week before mating start. The later after that you treat, the less profitable it becomes.
Who to treat: Cows calved 40 days but not yet cycled (50 days for heifers). If needing to treat aggressively (ie way behind on cows coming on each day) then treatment 28 days post-calving is about as early as you can go.
Trace Elements: If not already done check particularly copper, selenium, and magnesium levels ASAP, as copper injection, in particular, may depress conception rates if done too close to mating start.
Heat Detection: Good heat detection is critical for good mating performance –  ensure your heat detectors know what they are doing – a training session out in the paddock well before mating starts is well worth the time. The InCalf Book, and Dairy NZ web site have good heat detection training resources for experienced farmers to refresh their skills, and for training new staff.  Don't forget to train on recording systems too – information is power!
6 Tips For Success: Mating Momentum 
Calving is slowing down, the grass is growing and for those not already started, mating will be upon us before we know it. Is your cow health plan in place for mating? Here are a few tips:
Cow condition Try to keep body condition score (BCS) loss between calving and mating to less than 1 BCS. With mating on the doorstep there is only time to tweak things now so BCS the herd and preferentially manage any cows below BCS 4.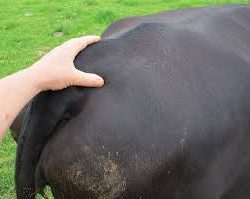 Non-cyclers Monitoring pre-mating heats is invaluable for identifying potential non-cyclers early.
Monitor BVD Infection from BVD can have devastating impacts on your herd's reproductive performance over mating, let alone the year-round production and health impacts that can come with it. Make sure your herd is BVD free; monitor your bulk tank milk and take action to eradicate persistently infected animals if present.
Prevent BVD Don't just monitor – prevent it! Vaccinate stock if you can but  remember the other strategies such as farm biosecurity and testing bought-in animals (i.e. service bulls) too.
Seek advice early Make an appointment with a farm vet early and get that mating strategy in place. Cover cow health and BCS in the lead up to mating as well as how to manage the mating period to get the results you want.
Team talk time Get your team on board with what's coming up over the next few months. Explain to them what you are trying to achieve, why, their part in it and how you want things done. That way, they'll know what's coming up next and the jobs to do.
Source – 6 Week Challenge – LIC 2016
Lameness – Introducing the Healthy Hoof App
Most herds have some degree of lameness. In some it is a major problem costing tens of thousands of dollars a year.
While the individual cow treatment is relatively straight forward, it takes a lot of time, and is only addressing the symptoms of the problem, not identifying the cause. The cow often has reduced production and reproductive performance as well as the time and drug costs of   treatment.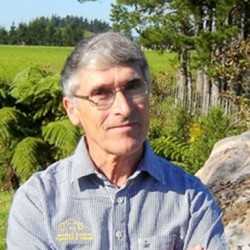 Most of you will be at least aware that Neil Chesterton, a Vet from Taranaki, has spent a   lifetime studying the causes and  effects of lameness in NZ dairy herds. He has shown that, with the right information, you can pinpoint the major cause(s) of lameness in your herd.
This allows you to address those issues (and they are very rarely the state of the races!), and so eliminate the hassle of lame cows.
Unfortunately, very few farmers actually record the required info from their lame cows, and so are unable to identify and fix the causes. This is an issue we continually run into when trying to sort a lame cow problem. We need records of all lameness, not just the cows that need antibiotics, including the type of lesion in each case.
Doing a full "Healthy Hoof" investigation will usually identify the potential trouble areas, but is much more accurate at picking the main problem area if details of lameness are available. (NB – Angus is a trained Healthy Hoof advisor, and well able to assist with your lameness issues)
Recording This Info Just Got A Whole Lot Easier
Dairy NZ has developed The Healthy Hoof app (Android and Apple versions) to easily capture the required data and take the hassle out of recording your lame cows.
Prevention of lameness is critical to the welfare of your cows and to your bottom line. To reduce the lameness in your herd, you must first understand the nature and scale of the problem and this is where the Healthy Hoof app comes in, allowing you to easily record lameness information.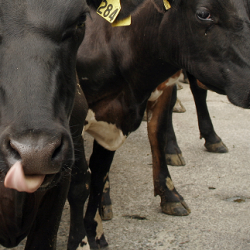 You can then use this information to identify and address the potential risk factors,  assisting you to move your focus from treating lameness to preventing it – saving you time and money and your cows from the associated pain and discomfort.
You don't need to be a lameness expert. The Healthy Hoof app steps you through, from scoring to treatment.
App features
Lameness scoring
Detect lameness early on your farm by lameness scoring your cows. This tool is great for estimating the proportion of lame cows in your herd. If your vet is scoring the herd, they can use the app too.
Flag
If you're getting the cows in and notice a lame cow, tap on the app and flag her for treatment later.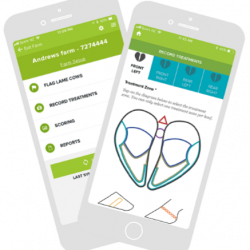 Record and Treat
You don't have to be a vet to identify and treat lameness. The 'treatments' section of the app allows you to select the point of pain on the hoof that needs treating, and the app will indicate the type of lameness. Treatments are recorded, so you can track the treatment history for the cow and any herd trends.
Reports
The Reports section of the app is where you can track trends that will help understand lameness on your farm. It identifies your:
current lame cows
recurring lame cows
lameness type
frequency of incidence
Data can easily be exported to your computer, so you can talk about the reports with a Healthy Hoof advisor / Vet (Angus)
National Dataset
The information you collect is synced to a cloud-based database. By entering data into the app, you are helping us build a national lameness dataset. This info will help us establish sector benchmarks for lameness in New Zealand. Don't worry, your data will not be tracked to your farm or shared with anyone.
See a demo video by Neil Chesterton