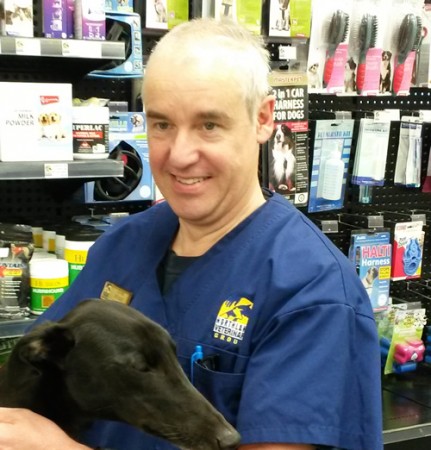 Companion Animal Vet
Jules Wilson qualified from the Royal Veterinary College, London in 1985. He spent a few years in mixed rural practice before setting up his own Companion Animal practice 40 minutes South of Manchester, in the UK. He spent those years looking after dogs, cats, snakes, raptors and horses. After deciding to emigrate to NZ he sold his clinic and worked as a veterinary business consultant for a multi-national company, also spending time teaching veterinary nurses and veterinary undergraduates in three UK vet schools.
Jules and his family arrived in NZ in 1998, and he has worked in Whangarei ever since. He works exclusively with small companion animal species. His special interests are in treating skin problems, managing cancer patients, internal medicine problems, such as diabetes and heart failure, and dealing with the various problems of the older pet.
Jules has a wealth of clinical experience, and continues to expand his knowledge by taking part in post graduate education courses dealing with Internal Medicine problems. He has a relaxed consulting style and believes that the welfare of his patient is the paramount concern of the veterinary team.
Jules is based at the Maunu Rd branch of the Northland Veterinary Group and, with the help of all the team there, aims to provide a warm, friendly, high standard of veterinary care for your pets.