Bobby Calves, Penicillin And Other Drugs
Guidelines for our clients:
No antimicrobials to bobby calves.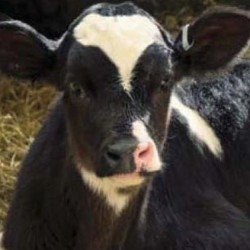 For any cows treated with a Restricted Veterinary Medicine (RVM) that calve before meat withholding has ended, then the calf cannot be sent to slaughter until the cow's meat withholding period has elapsed.
If cow is treated with Dry Cow:
Provided that the cow calves outside the milk withholding period, e.g. 49 days for Cepravin, then colostrum and milk may be fed to bobby calves.
If the cow calves before the 49 days (Cepravin example) then colostrum and milk may not be fed to any bobby calves, and a default MEAT withholding period would apply to that calf born i.e. it becomes beef or is humanely destroyed.
Providing the cow calves outside the treatment to calving interval, milk from the first 8 milkings can be fed to bobby calves.
If a bobby calf or a pen of bobby calves is fed milk from a cow treated with an RVM and that milk is still within the withholding period then that calf or calves are now no longer suitable to be bobby calves and the 91 day meat withholding applies. i.e. they can no longer be bobbies.
The "7 day clean milk rule" will not manage the risk in all cases so no longer applies.
Medicated Feeds: Medicated milk replacers/meals, e.g. Coccidiostats, must not be fed to bobby calves at any time.